Vortex Stacked Denim Collection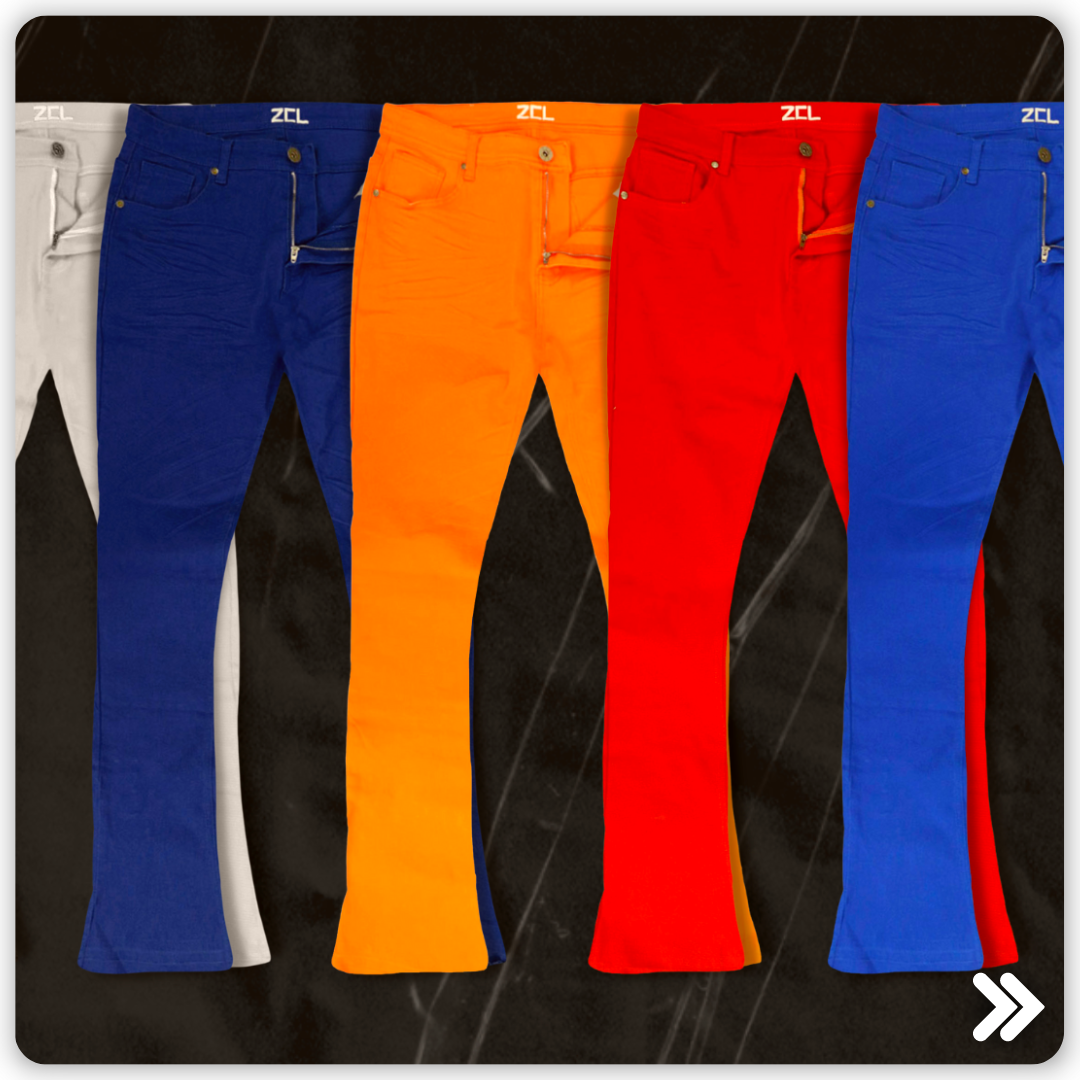 Get ready to take your denim game to the next level with Zamage's Vortex Stacked Denim Collection. This exclusive lineup offers a fresh take on stacked denim that's designed to set you apart from the crowd.
Our Vortex Stacked Denim is available in a stunning array of eight vibrant colorways: black, grey, white, royal blue, red, orange, navy, and sky blue. Each pair is meticulously crafted to embrace the latest trend - a flared stack bottom that drapes perfectly over the top of your shoes. This design not only adds a unique twist to your look but also ensures that your footwear gets the attention it deserves.
What sets our Vortex Stacked Denim apart is their clean and minimalistic appearance. These jeans are free from excessive rips or extras, offering a sleek and sophisticated look that's perfect for various occasions, from casual hangouts to night outs.
It's important to note that our Vortex Stacked Denim collection is highly limited, making them the ideal choice for those looking to stay ahead of the fashion curve. Don't miss out on the chance to elevate your denim game with this unique and stylish addition to your wardrobe.
Head over now and explore our Vortex Stacked Denim Collection. Elevate your style, embrace the latest trends, and make a statement that captures the essence of contemporary streetwear. With Zamage's Vortex Stacked Denim, you're ready to conquer the streets with confidence, style, and a fresh take on stacked denim that's second to none.
---