Turn Heads with Zamage's Red Stacked Track Pants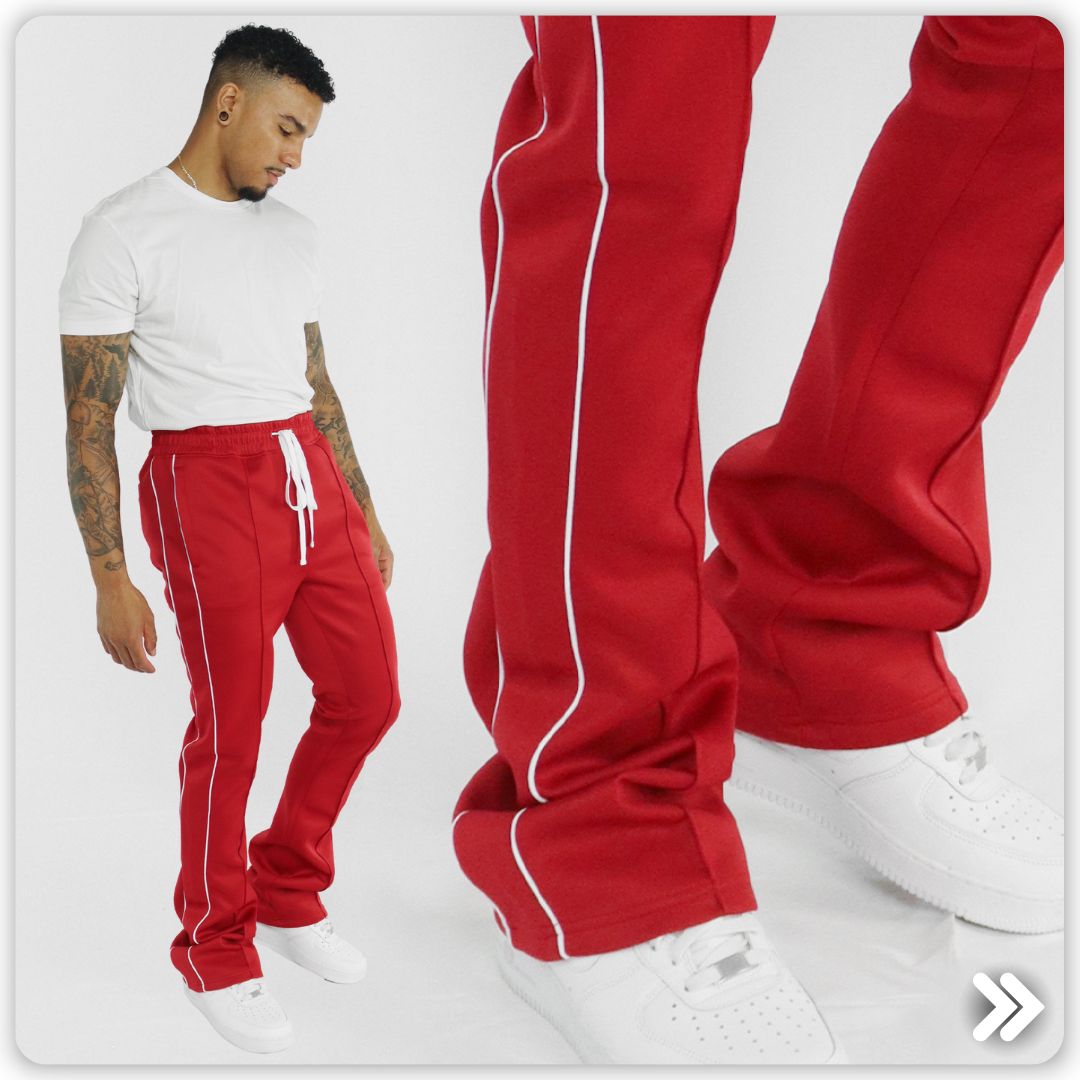 Prepare to turn heads and make a bold fashion statement with Zamage's Red Stacked Track Pants. This collection is all about infusing your wardrobe with a vibrant burst of color while maintaining a sleek and modern edge.
Our Red Stacked Track Pants are designed to captivate attention with their striking color and impeccable detailing. The bold red hue commands the spotlight, ensuring you stand out with confidence wherever you go. These pants are more than just a fashion statement; they're a reflection of your dynamic style.
Functionality meets fashion seamlessly in our Red Stacked Track Pants. Featuring a stacked design, they offer a unique silhouette that's perfect for the modern urban explorer. The premium material ensures a comfortable fit, ideal for both active days and casual outings.
Embrace the versatility of our Red Stacked Track Pants. Whether you're hitting the streets with friends or showcasing your individuality through fashion, these pants adapt to your every move and mood.
Don't miss out on the chance to add a vibrant twist to your wardrobe. Head to Zamage today and explore our Red Stacked Track Pants collection. Elevate your style, embrace the color trend, and make a statement that captures the essence of contemporary streetwear. With Zamage's Red Stacked Track Pants, you're ready to conquer the streets with confidence, style, and a dash of bold energy.
---